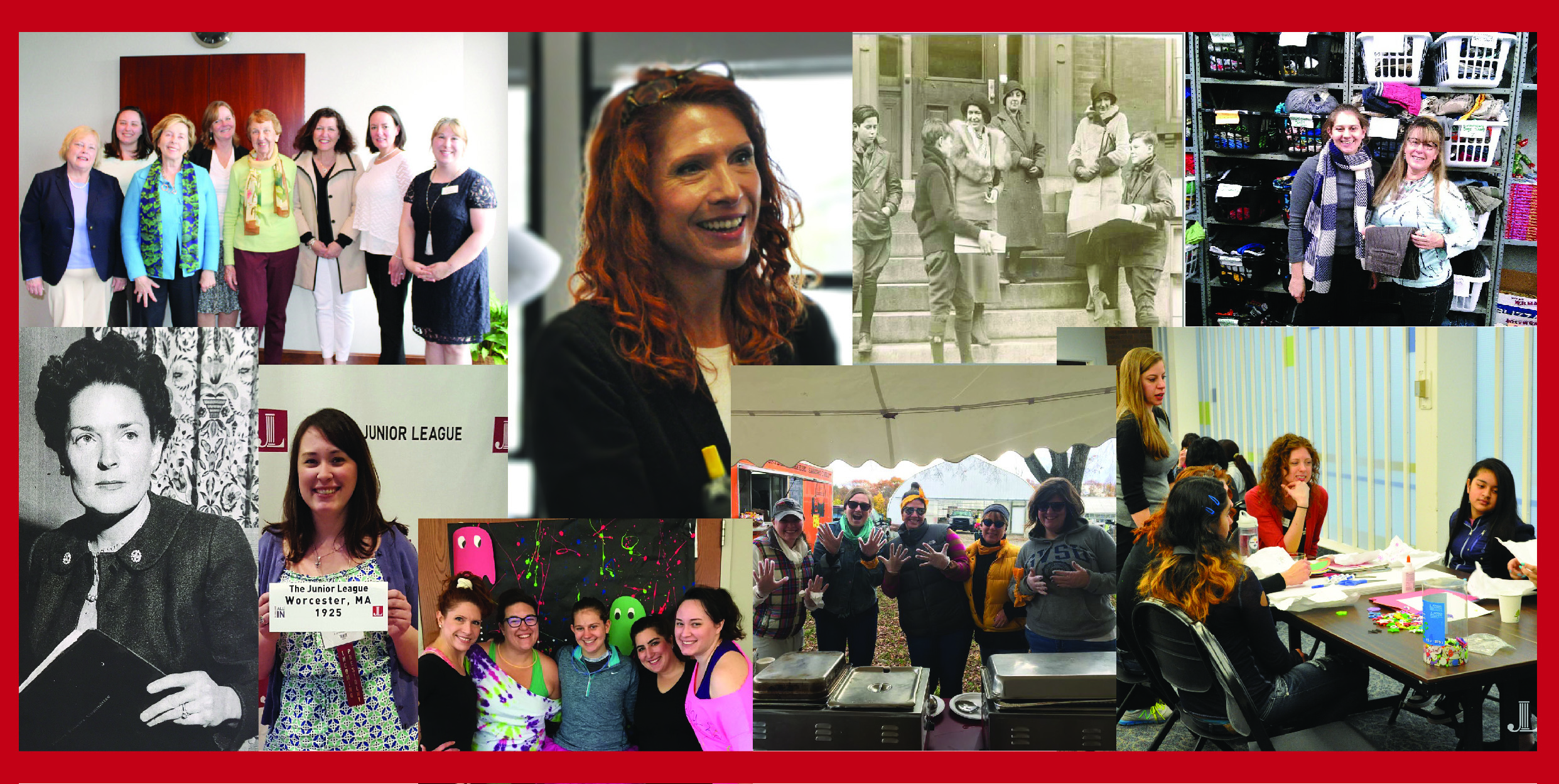 The Junior League of Worcester is open to women of all ages who are interested in voluntarism in Central Massachusetts.
Whether you are a recent or long-time Worcester resident, a new college graduate, in the work force, a stay-at-home mom, an "empty-nester" or even enjoying retirement, the JLW has something for you.
Although we are know for our community service, we are so much more. Very few volunteer-driven organizations provide the training and development JLW offers its members. We are one of the largest and most effective women's networking organizations in the world! And we are connected to women across the globe.
What's in it for me?
Junior League members gain valuable leadership training and hands-on experience in the community.  We provide members with both formal and hand-on training to help you become an effective volunteer and civic/non-profit leader.  You'll have opportunities to gain such valuable skills as marketing, project management, event planning, fundraising and development, non-profit board governance and financial management.
When is the best time to join?
New members complete a new member program that allows you to learn our League structure and programs, as well as learn about our impact in the community.  The program includes small group meetings, participation in a group new member project, and attendance at League functions, such as general membership meetings.
The Junior League of Worcester welcomes inquiries from new members year round.  The annual new member programs (one in Fall, starting September, and one in Spring, starting late January) runs September through May.  In order to become an Active Member, the new member program must be completed.
Junior League of Worcester New Member Requirements
Complete the online application
Application fee of $75.00
Annual dues of $150
Attendance at a minimum of 3 general membership meetings
Assist with a new member project
HAVE FUN!
What is my time commitment as an Active Member?
Your volunteer time commitment will differ each year, depending on the committee you choose to participate in and the level of leadership you assume.  You'll invest your time in a variety of training and community service opportunities that are designed to help you fully understand the depth and breadth of our work in the community
Are you ready to become a member of the Junior League of Worcester? 
Take some time to fill our New Member Application.
It's time to renew your JLW Membership!
Thank you for being an integral part of The Junior League of Worcester. For close to a century, we have shared our passion for voluntarism, developed the potential of women and improved the community in which we live and work. It is because of your dedication that we continue to give more women and children hope, a voice, and a brighter future.
As a membership organization, your dues play a critical role in maintaining our ability to deliver meaningful programs and short-term aid to the community such as with our Food4Thought workshops to more than 100 middle school aged girls and by attending many community-based charitable activities, including Rise Above, Abby's House, ReStore, Community Harvest Project and CASA donation drives, that helped underprivileged individuals right here in Worcester.
Paying your membership dues is as simple as using the secure PayPal buttons below. You will be given the option to pay by credit card if you do not have a PayPal account.
If you would prefer to use our membership form, simply download one of the two PDFs, Membership Renewal – Active or Membership Renewal – Sustainer. Print and complete the form, and return it to us by mail with your check made payable to The Junior League of Worcester.
The Association of Junior Leagues International
The Junior League of Worcester is a member of the Association of Junior Leagues International (AJLI). Since its founding in 1901 by social activist Mary Harriman, The Junior League has evolved into one of the oldest, largest, and most effective women's volunteer organizations in the world, encompassing more than 155,000 women in 293 Leagues in four countries.